Social Media Ad Spending Continues to Increase
Digital marketing firms in Utah and across the United States are spending more and more in social media advertising, according to a report from eMarketer. The report said that firms in the U.S. and Canada will pass the $10 billion in social media spending for the first time this year, representing a 31 percent increase from the $7.71 billion spent in 2014.
Social media advertising is expected to total $23.68 billion worldwide in 2015. This represents a 33.5 percent increase from last year. Digital marketing firms around the world are also expected to spend upwards of $35.98 billion on social media advertising by 2017.
The increase in social media advertising shows the value and the trust firms have in social media ads to reach its target audience. They are becoming an integral part of any marketing strategy.
Social Media Ad Spending by User
Digital marketing firms in Utah and across the nation will expect to pay approximately $50.42 per user in 2015, with an expected increase to $71.37 by the end of 2017. In comparison, eMarketer reported that social media ad spending per user in Western Europe will amount to $25.26, half of what U.S. and Canadian marketers will use.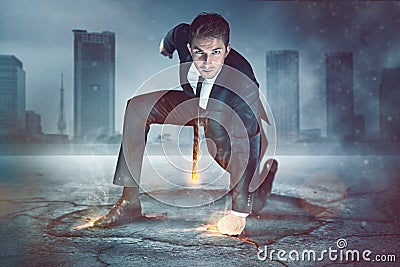 Although North American countries and Western European countries had roughly the same total number of social media users in 2014, the North American countries spent twice as much in social media adverting per user. In fact, by the end of 2015 the number of social media users in Western European countries will surpass those of the U.S. and Canada
In contrast to these two regions, all other regions of the world will continue to spend a much smaller fraction of their total global ad spending on social media. The Asia-Pacific region will spend the most per user in these regions with $8.04, followed by Eastern Europe at $3.41. The Latin American region, along with the Middle East and Africa region, are last with costs of $2.84 and $0.64 per user respectively.
Social Media Ad Spending by Platform
Digital marketing firms spent 64.4 percent of their social media advertising budget on Facebook during 2014. The trend shows that by the end of 2015, Facebook will make about $15.5 billion in advertising revenue, which will represent 65.5 percent of the social media ad revenues.
The numbers show that Facebook is still king and will continue to be vital for the growth of many industries. Following Facebook's revenue, Twitter's share of social ad revenue is expected to grow to 8.8 percent while LinkedIn's will fall to 3.8 percent from 4.2 percent.
Esteban De Hoyos writes for Fusion 360, an advertising agency in Utah. He writes for many other clients as well.
Source: http://www.PopularArticles.com/article467097.html